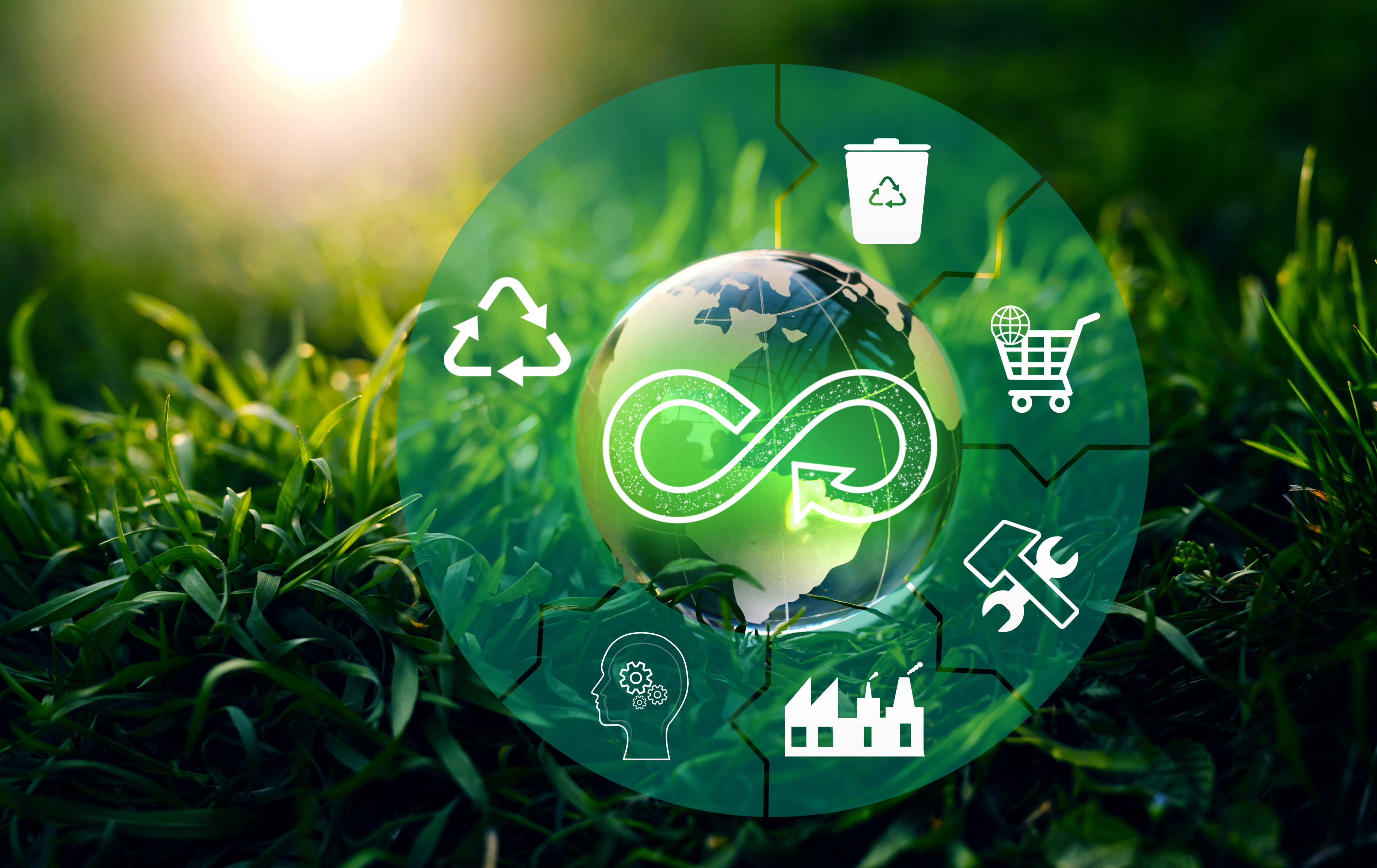 Guidance & tools for industry
European Model Environmental Product Declarations (European Model EPDs) - demonstrate the environmental performance of construction chemicals
The European Federation for Construction Chemicals (EFCC), Deutsche Bauchemie e.V. (DBC), Industrieverband Klebstoffe (IVK) and the Association of the European Adhesive & Sealant Industry (FEICA), undertook a joint project to revise and extend the EPDs and extend the scope to include additional substances and formulations.
The European Model EPDs are available to EFCC Direct Company Members (DCMs), EFCC Associate Company Members (ACMs) and EFCC National Association Members (NAMs).
The official language for the European Model EPDs is (UK) English and EFCC only provides English versions of the EPDs.
Why?
The construction industry has a big impact on the environment, therefore European policies and legislation are increasingly focusing on how to improve the environmental performance of construction products.
Sustainability has become a key factor for those involved in the construction industry to help minimise the environmental impact of construction.
To evaluate the sustainability of construction projects, all relevant information on the  materials used must be available in a generally and internationally valid format. In view of this need, the Environmental Product Declarations (EPDs) have been developed to enable the assessment of the environmental performance of construction products.
What?
An Environmental Product Declaration (EPD) is an independently verified and registered document that provides objective and comparable information about a product's environmental performance from a lifecycle perspective. An EPD is a disclosure tool that helps purchasers better understand a product's sustainability performance and its environmental impact, and allows them to make better-informed choices.
Construction EPDs are based on European (EN 15804) and international (ISO 14025) standards.
EPDs do not rank products and the existence of an EPD for a product does not indicate that specific environmental performance criteria have been met. 
How?
EFCC offers its members European Model EPDs that can be used by manufacturers to demonstrate the environmental sustainability of their products. The verified EPDs entitle the holder to bear the relevant symbol. They exclusively apply for products produced in Europe and only for a period of five years from the date of issue.
Model EPDs may be used by EFCC members provided it has been proven that the respective product can be represented by these EPDs. The owner of the declaration is responsible for the underlying information and evidence.
A Guideline (valid for all EPDs) is also available describing the use of the EPDs and especially the procedure to calculate the single score of a product. There is also a FAQ section included.
The Guideline can be downloaded here. 
The published Model European EDPs are downloadable below (English only)
| | | | |
| --- | --- | --- | --- |
| Category | Product | Product Category Rules (PCR) | Declaration number |
| Construction adhesives and coatings | Products based on polyurethane or silane-modified polymer, group 1 | Reaction resin products | EPD-FEI-20220021-IBG1-EN |
| Construction adhesives and coatings | Products based on epoxy-resin, group 1 | Reaction resin products | EPD-DBC-20220174-IBF1-EN |
| Construction adhesives and coatings | Dispersion-based products, group 1 | Dispersion adhesives and primers for floor coverings | EPD-DBC-20220146-IBF1-EN |
| Construction adhesives and coatings | Products based on epoxy-resin, group 2 | Reaction resin products | EPD-DBC-20220175-IBF1-EN |
| Construction adhesives and coatings | Products based on epoxy-resin, group 3 | Reaction resin products | EPD-DBC-20220176-IBF1-EN |
| Construction adhesives and coatings | Products based on epoxy-resin, group 4 | Reaction resin products | EPD-DBC-20220177-IBF1-EN |
| Construction adhesives and coatings | Products based on epoxy-resin, group 5 | Reaction resin products | EPD-DBC-20220178-IBF1-EN |
| Construction adhesives and coatings | Dispersion-based products, group 2 | Dispersion adhesives and primers for floor coverings | EPD-DBC-20220147-IBF1-EN |
| Construction adhesives and coatings | Dispersion-based products, group 3 | Dispersion adhesives and primers for floor coverings | EPD-DBC-20220148-IBF1-EN |
| Construction adhesives and coatings | | Dispersion adhesives and primers for floor coverings | EPD-DBC-20220149-IBF1-EN |
| Construction adhesives and coatings | Products based on polyurethane or silane-modified polymer, group 2 | Reaction resin products | EPD-FEI-20220106-IBG1-EN |
| Construction adhesives and coatings | Products based on polyurethane or silane-modified polymer, group 3 | Reaction resin products | EPD-FEI-20220107-IBG1-EN |
| Construction adhesives and coatings | Products based on polyurethane or silane-modified polymer, group 4 | Reaction resin products | EPD-FEI-20220108-IBG1-EN |
| Construction adhesives and coatings | Products based on polyurethane, group 5 | Reaction resin products | EPD-FEI-20220109-IBG1-EN |
| Construction adhesives and coatings | Products based on polyurethane, group 6 | Reaction resin products | EPD-FEI-20220110-IBG1-EN |
| Masonry and related products | Modified mineral mortar, group 1 | Mineral factory-made mortar | EPD-DBC-20220217-IBF1-EN |
| Masonry and related products | Modified mineral mortar, group 2 | Mineral factory-made mortar | EPD-DBC-20220218-IBF1-EN |
| Masonry and related products | | Mineral factory-made mortar | EPD-DBC-20220219-IBF1-EN |
| Membranes, including Liquid applied and kits | | Building sealants | EPD-DBC-20220179-IBF1-EN |
| Membranes, including Liquid applied and kits | Silicone-based products, group 2 | Building sealants | EPD-DBC-20220180-IBF1-EN |
| Membranes, including Liquid applied and kits | Silicone-based products,group 3 | Building sealants | EPD-DBC-20220181-IBF1-EN |
Download